Like you, we are eager and hopeful that the worst of the Coronavirus (COVID-19) will soon be in our rearview mirror. As we collectively start to emerge from this life altering period and work toward returning to a state of normalcy or defining what our new normal will be, it is our goal to continue our mission of making the health and safety of our patients and staff our top priority through every step we implement. We value your continued trust in us as your eye care provider. In order to maintain the highest levels of health and safety, we are adhering to the following measures: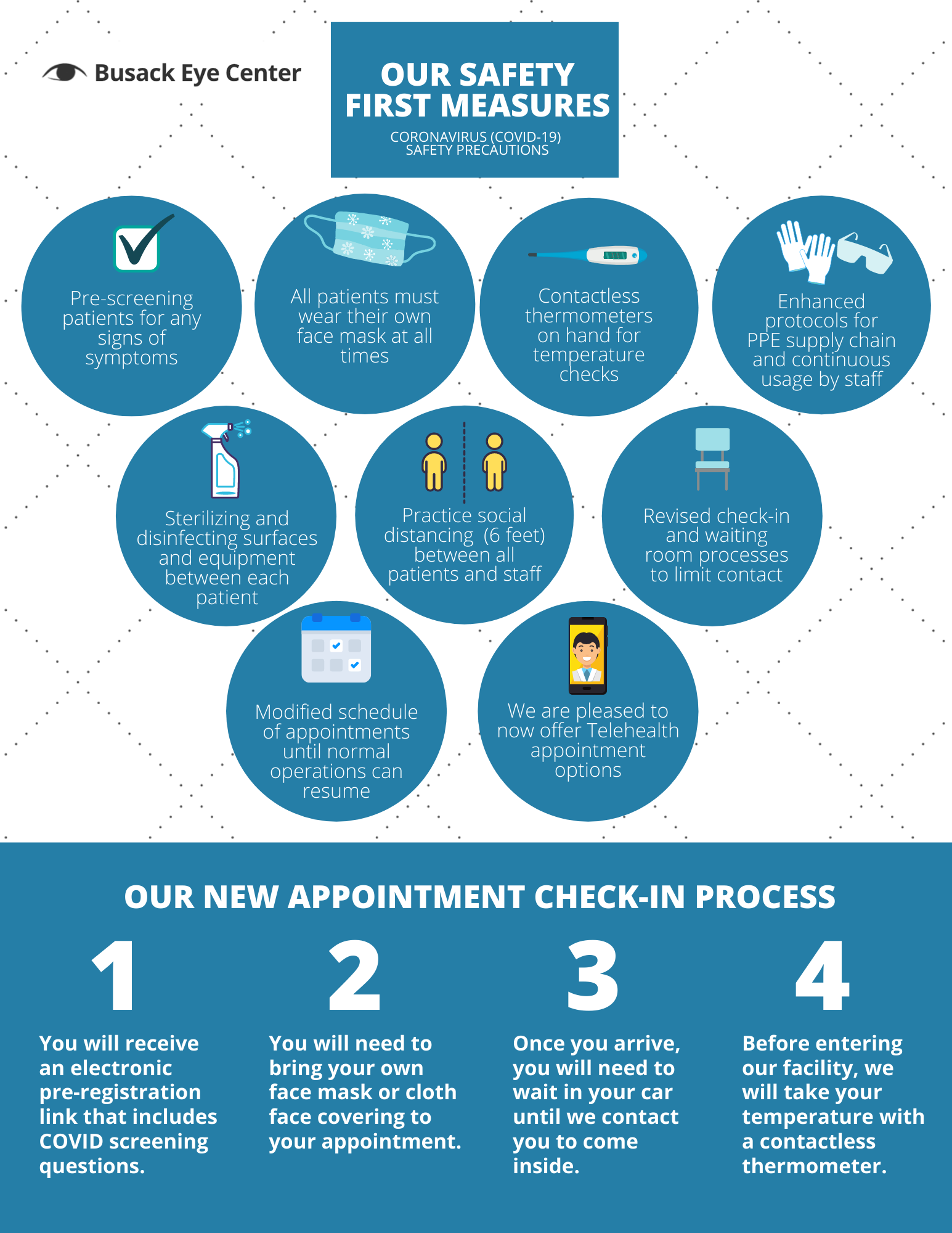 With these safety measures in place, we hope you will feel comfortable scheduling your appointment with us for your essential eye care. If you aren't ready to make your in-office appointment yet, we will be here for you when you are ready. Routine and ongoing eye exams are essential to staying on top of your eye health and ahead of any undetected conditions and/or unmanaged chronic diseases.
Call us today at 301-668-2020 to schedule your next appointment. We look forward to safely seeing you again!